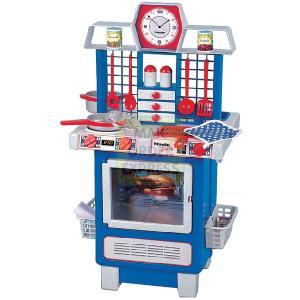 Unbeknownst to most people, I love to cook. It's actually a new-found passion. It is in the kitchen where I feel my most comfortable and...at home. I always look forward to snatching my apron off the hook, chopping up my onions, garlic, and basil, and heating up my gas stove to High...and filling up the dirty kitchen space with the heavenly aroma of my cooking. Of course, the occasional blisters, cuts, and burns usually round up the experience of feeling gourmet chef. And the experience of the first bite is usally either mouth-watering or simply...ethereal.
I grew up to a family of cooks--my Lola being the Grand Momma of Cooks in my town. She was called Justinang Baboy...because she sidelined as a slaughterhouse employee. All but two of her seven children were amazing cooks--each specializing in their own cuisines. So you can just imagine the feast my aunts and uncles would whip up during our town fiestas. They'd cook days before the actual event. And my role in all this? I was the official taster. Yes. They'd cook, and I'd taste. I'd judge whether a dish was lacking (or exceeding) in saltiness, sweetness, sourness, etc. So I was literally their food critic...and it served me well to actually know how to perfect the tastes of dishes--because it helped me to this day how to make my cooking close to umami, as the Japs would call it. =)
I remember leaving the Philippines more than five years ago knowing nothing about cooking except for the occasional sunny sideup (which always ended up being sunog), scrambled egg (which also was either too salty or sunog as well), and the staple sinangag. Of course, there were hotdogs, and Ma-Ling (yum!), and other quick-no-brainer fried straight-from-the-can fried meats. Remember, I said I was a food critic/taster...but never a cook!
But born out of necessity...and the predilection for actually living longer than 35 years old (read: living in the States made me eat McDonald's, Long John Silver, Wendy's, and Whattaburger for every freaking meal of the day), I decided to finally heed the call of the kitchen. It was two days after Thanksgiving, when I've reached my threshold of eating turkey sandwiches, that I decided to cook my very first dish. I called my sister and she literally guided me de numero with my recipe. What was my first recipe? Lechon Paksiw ala Turkey Meat. Haha! That turned out to be a very expensive dish...that is, if you factor in the overseas call minutes that I've spent while being coached by Taba on the step-by-step procedures of the dish. Everybody loved it! They actually thought it was the most yummy and unique "Teriyaki Turkey". I was like, "Duh. Whatever." ;-)
Coming back from the US, I've literally left everything there except for my passport, my few essential belongings, and of course, my kitchen savvy-ness. And boy, let me tell you, my friends and family actually get a kick out of my cooking, that they actually gimik at my house just to make me cook for them. Cheapskates! LOL
So...I've decided to let some of my "top secret" and family-kept recipes...and even my own personal concoctions. ABANGAN!